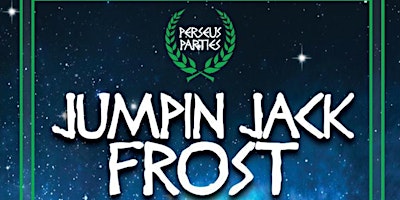 202 Brighton Road Coulson, Croydon, CR5 2NF
Perseus Parties - Old Skool Summer of Love
Fri 30th Jul 2021, 21:00 – Sat 31st Jul 2021, 03:00

202 Brighton Road Coulson Croydon Greater London

CR5 2NF
Event Information
Perseus Parties will be returning to the Frames Sports Bar bringing you back to the OLDSKOOL The Summer Of Love
We are delighted to invite you to join Perseus Parties on the 30th July 2021.
We will be returning to the Dance floor of The Frames Sports Bar, taking you back once again on a journey through the OLDSKOOL ~ The Summer of Love.
Perseus Parties are committed to putting on quality raves for happy people & strictly good vibes only.
Thank you to those that have supported our previous Events & We look forward to seeing you all, along with some new faces.
** Due to potential capacity restrictions in Clubland we are offering a limited amount of 1st release tickets £15 **
DJ's on the night:
👊 FUCK LOCKDOWN 👊
🔥🔥🔥 JUMPIN JACK FROST 🔥🔥🔥
🔥🔥🔥 RATPACK 🔥🔥🔥
🔥🔥🔥 MILKY 🔥🔥🔥
Hosted by:
🔥🔥🔥 CHALKIE WHITE 🔥🔥🔥
This event is Over 25's & ID required