Recommended Products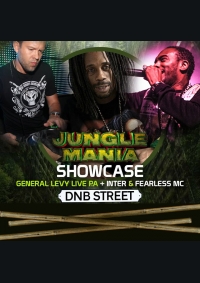 #Vibes4Miles presents Uncle Dugs House Party (The Old-School Disco Fancy Dress Special)
Sat 28th Apr 2018, 20:00 – Sun 29th Apr 2018, 02:00

Ninety One (formerly The Vibe Bar)

, 91 Brick Lane, London, London E16QL
Subtotal: £0.00
---
Event Information
#Vibes4Miles Presents Uncle Dugs House Party (The Old-School Disco Fancy Dress Special)
Something a little bit different for ya....
Pure 80's and 90's party vibes, rare groove / soul / funk / disco / pop / reggae / house / garage / club classics,, no jungle, no dnb, no rave (well maybe a couple lol)....
To keep with the theme of the night we are making this a fancy dress party (fancy dress optional) with a school disco flavour. We did a halloween version a while back and the effort made by everyone was wicked so hopefully the school disco version will be the same or even better.!
Selectors smashing out the house party classics:
Uncle Dugs
Billy Daniel Bunter
Jumping jack Frost
Acid Ash
To be held at Ninety One (formerly The Vibe Bar), 91 Brick Lane, E16QL
Advance tickets £8, more on the door....