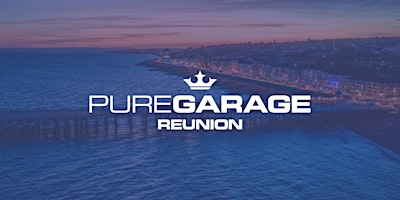 Hastings Pier, Hastings, TN34 1JY
Pure Garage - South Coast UK Garage Festival
Sat 29th May 2021, 12:00 – Sat 29th May 2021, 23:00

Hastings Pier Hastings East Sussex

TN34 1JY
Event Information
Celebrating 22 Years of PURE GARAGE with the finest line up of UK Garage stars the South East has ever witnessed.
Join 3000 UKG Ravers in a Big Top in Sunny Hastings by the Sea!
This is the biggest celebration of the Garage sound in decades... The South Coast's first UKG Festival!
Full Line up Announced ➡➡➡
☆ HEARTLESS CREW - Fonti x Mighty Moe x Bushkin ☆
☆ SO SOLID CREW - Mega x Swiss x Romeo x Harvey ☆
☆ DJ LUCK x MC NEAT ☆
☆ GODFATHERS OF GARAGE - Norris Windross x MC Creed ☆
☆ MATT JAM LAMONT x MC PSG ☆
☆ THE MIKE DELINQUENT PROJECT ☆
☆ PIED PIPER x MC DT ☆
☆ RAMSEY & FEN ☆ REDHOT ☆
☆ MC KIE ☆ DAPPZ ☆ KOFI B ☆
☆ BUGZEE ☆ SHAUN TALL ☆
🙌 PERFORMING LIVE 🙌
☆ SWEET FEMALE ATTITUDE > Flowers-Freak-8 Days A Week
☆☆ ELISABETH TROY > Sincere-Crazy Love-Enough Is Enough
☆☆☆ KELE LE ROC > My Love-Things We Do-Romeo
☆☆☆☆ MONSTA BOY & DENZEE - Sorry (I Didnt Know)
☆☆☆☆☆ T2 > Heartbroken
FEATURES >>>>
Full on Pure Garage Production 🙌
➡ State of the Art Lighting & Lasers
➡➡ L.E.D Visual Screens
➡➡➡ Inflatables
➡➡➡➡ Co2 Cannons
Exclusive Free Giveaways 🙌
Professional Dancers 🙌